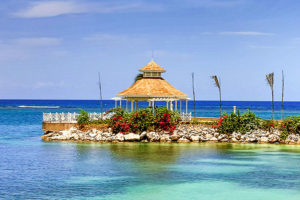 Traveling from Charleston SC to the Caribbean for Your Honeymoon Without Breaking the Bank~
After a beautiful wedding ceremony, and all of the months of busy planning that lead up to it, there's often just one thing couples have in mind to celebrate their new lives together; their honeymoon! Planning a wedding is hard work, and there's no better way to relieve all of that stress than to plan a special honeymoon to a place where you can just relax, like the Caribbean.
There are a couple of things you should consider to make your honeymoon  a triumph, without breaking the bank, which you can follow below:
What's your budget?
Choosing your destination, your duration of stay, and what you'd like to do all are easy decisions to make once you have your budget in mind. With all-inclusive resorts in the Caribbean, it's possible to find a resort that meets your budget while adding exciting features like honeymoon suites or romance packages to enhance your stay. Finalize your budget upfront before looking into locations.
2. Choose your destination and book your flights
The beautiful city of Charleston SC has much to provide thanks to its central location, but two of the easiest Caribbean destinations to get to from Charleston International Airport are Cancun, Mexico, and Montego Bay, Jamaica. In Mexico, you'll find expansive white sands and exciting nightlife, and in Jamaica, the Reggae island vibes permeate the entire culture. Both offer some of the most iconic beaches in the world. The general rule of thumb is to book with at least 3 months in advance, where you'll find the lowest rates. When pulling up average rates on Kayak, we found round trip flights to both destinations for $400 and under!
3. Choosing your resort
Decide up front what type of resort works best for your honeymoon. Would you be most comfortable booking a private apartment off Airbnb? That could add up quickly. To truly be cost-saving consider an all-inclusive resort, where all of your food and drinks will be included. They're designed with service in mind, and depending on where you choose you may be welcomed to butler service, private beaches, and adults-only retreats. Plus, by booking within qualifying honeymoon dates you may even receive free nights or future discounts on anniversary stays.
4. Book experiences and romance packages
Save big by booking romance or excursions before your travel. If you're an adventurous couple consider a snorkeling excursion to Cozumel island in Mexico, a trip to Dunn's River waterfalls in Jamaica, or even a sunset catamaran cruise, which nearly every Caribbean resort can offer. Cut the costs by taking advantage of honeymoon packages take Azul Beach Resort Negril packages as an example, a stunning resort in Jamaica, that allows you to customize your romance package to every whim and desire. Your package could include couples' massages on the beach, oceanfront candlelit dinners, the personal service of a romance maître'd, and your honeymoon suite will feature romantic turn down service with rose petals and intimate jacuzzi's.
5. How to pay for your trip
There are numerous ways to pay for your honeymoon without it cutting into your wedding budget. Some couples mark the time for their honeymoon in advance and then use gift money to pay for their trip. More couples are using online "honeyfunds" too, in lieu of gifts, where family members can provide money for trips or experiences. If you already have all the kitchen appliances you need, consider requesting money instead, which could help pay for your trip.
Happy Beginnings and Travels, Mike
Visit our BLOG for helpful realistic info!