Plan Your Dream Wedding in Charleston, SC for Under $20,000
Have you always dreamed of getting married in Charleston, SC, but you start to look and just give-up because…WOW it's expensive!? I feel ya girl, but I'm here to tell you that it can be done! And actually, it can be done for under $20,000! Yes – YOU can get married in Charleston, SC for under $20,000 and I'm the one that can help you do it. I don't want to throw around the term "budget wedding" because it sounds cheap and not what your wedding is going to be. Your wedding is going to be everything you ever wanted it to be and more.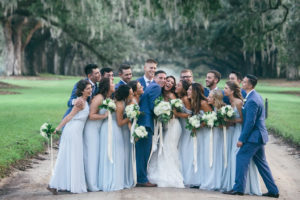 Here's what I need from you though…I need you to be realistic and trust me throughout this process. I've been a wedding planner in the industry for 25+ years and want you to know  "Help is on the way!" Together, we'll work to bring your Charleston, SC wedding dreams to life, for under $20,000!
Remember – Never lose focus of the marriage while planning your wedding!
To give you an idea of costs, we've collected prices from our fave local Charleston, SC wedding vendors and at least 20 venues that have agreed to work within your budget.
*Average based on 75-100 guests, in order to qualify your budget must be $20,000 or less.
Venue – $3500
Photographer – $2000
Caterer – $5600
Bar Service – $1400
Rentals – $1500 (tables, chairs, linen, plates, silverware & glassware)
DJ – $1000
Florist – $725 (bouquet, boutonniere, centerpieces)
Wedding Cake/Dessert – $300
Save the Date/Invites – $300
Charleston Wedding Planner"Full Service" – $3500

TOTAL: $19,825